More info
VENTO is the DEMON WRAPPING glasses with transparent lens for the protection of the eyes, ideal for protecting yourself in the best way for all the commissions that require leaving your home such as: purchase of basic necessities or situations that involve contact with other people .
The frame of the protective glasses with transparent lens model VENTO is in TR90, a special composition of carbon fiber and nylon.
This special composition makes the protective glasses with transparent lens 20% lighter than conventional materials, also makes it more resistant to accidental impacts, increasing their durability.
The weight therefore, thanks to this special material and a special polycarbonate lens is only 35 grams. Don't let the frame structure fool you. It is the evolution of the DEMON studio to offer the person a very high quality protective eyewear.
The frame of the eye protection glasses with transparent lens is also enveloping, follows the physiognomy of the head to promote maximum comfort in the fit and best protect the eyes from all direct particles that could come into contact with them.
The temples are adjustable for perfect fit and comfort. VENTO is therefore ideal and adapts to voluminous and leaner faces. It is therefore usable for both men and women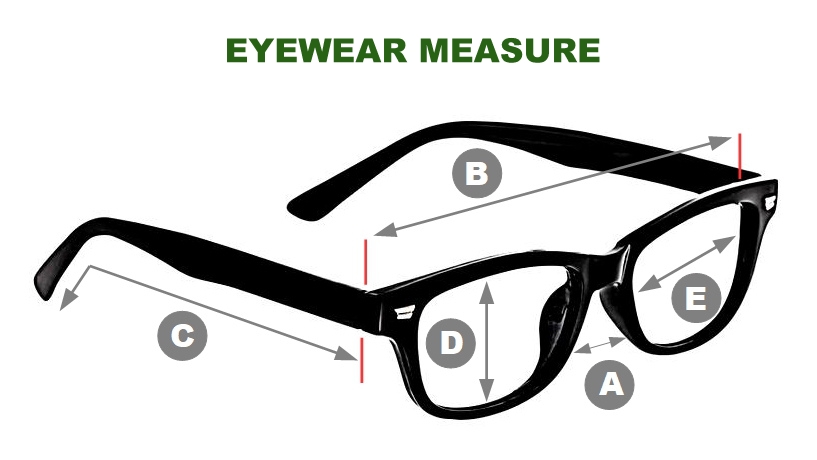 A - mm 20 - Bridge Size
B - mm 131 - Internal Eye Size
C - mm 110/125 - Temple Lenght
D - mm 45 - Lens Height
E - ONLY - Lens Width